Ian has worked in SEO for well over 12 years, having before worked for property and investment companies running their Web Sites, Search Engine Optimisation and heading up new online developments. Ian has continued to offer high levels of results for clients all over the country, and with his passion, experience and knowledge, can really help your business succeed online and get more success and he is also Google Adwords Certified.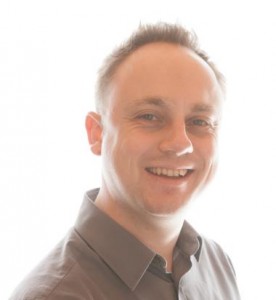 Self taught, Ian has built a reputation for offering friendly, caring and knowledgeable advice, and continues to not only stay on top of the changes from an SEO point of view, but is also actively keeping an eye on new techniques and also aiming to improve current methods, as the world of SEO changes constantly with new updates and algorithm changes.
Ian mainly covers Gloucester, Cheltenham, Bristol and the South West, but has clients all over the country, so do contact him if you need his services.
Ian not only understands the importance of a sound SEO campaign, but knows the importance of making sure that your own website is fully optimised and prepared before even thinking about off line SEO, because unless you have everything as good as it possibly can be, you are not going to get the best from an optimisation campaign.
All of the methods that Ian uses are within the guidelines set out by Google and the other engines and are 100% White Hat, knowing that with all of the latest Panda / Penguin and even EMD updates, making sure that you focus on content related SEO is the way forward, because unique, quality and related content is your best friend within an SEO campaign.
Ian doesn't believe in just bombarding clients with techy speak that most cannot even begin to understand, as although his clients work with him because he gets results, they also like the way that he can explain what he is doing and why he is doing it, offering high level reporting but also simply getting on with the job and leaving his clients to concentrate on their own business.
He believes that SEO is personal and is individually tailored to the needs of the client, hence he will only work with the people that he knows he has a good chance of achieving results for.